NASH Staff Update – Welcoming Jessica Todtman & Dan Knox
September 27, 2022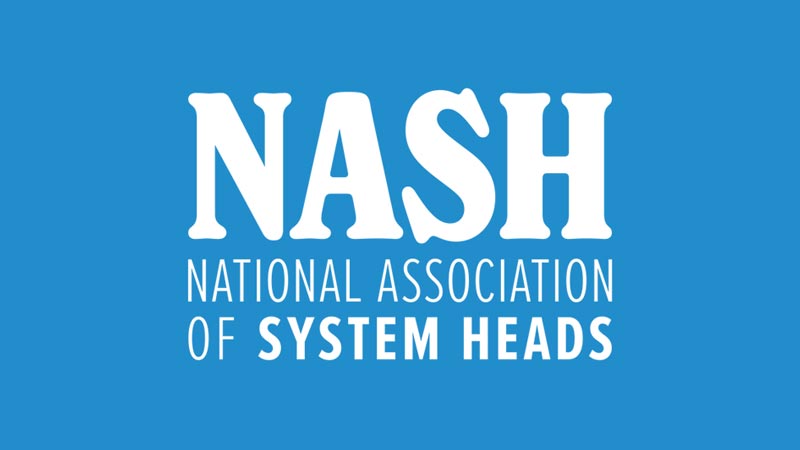 Staffing Update
The National Association of Systems Heads is thrilled to announce two new appointments on our team that support the important work of the Power of Systems.
---
Jessica Todtman has been named Deputy Director of the Power of Systems. In this role she will help drive our national collective impact initiative focused on advancing prosperity for the nation by moving the dial on key metrics including credential completion, social mobility, and student loan debt reduction. Previous to NASH, Jessica served as Deputy Superintendent of Educator Effectiveness and Family Engagement at the Nevada Department of Education, Chief of Staff in the Office of P-20 Education Policy at the New York State Education Department, and Deputy Chief of Staff for Policy at The State University of New York system, with a portfolio which included federal relations, economic development, and inter-agency partnerships.
Dan Knox has been named Director of the Institute for Systems Innovation and Improvement. As one of the three components of the Power of Systems, the Institute works with groups of systems to implement the strategies emanating from the five key imperatives of the Power of Systems, and does so as home to the NASH Improvement Communities, the NASH Metrics Task Force, and other key instruments that push our work forward. Prior to NASH, Dan was Assistant Provost for Academic Planning & Student Success at The State University of New York system.
With this new appointment, Rebecca Martin, who has been the founding director of the Institute, will continue in her role as Executive Director of NASH. She will focus her efforts on ensuring sustainability of the organization into the future, and on shepherding new initiatives like the recent RISE UPP program funded in partnership with the National Science Foundation.