Louisiana's Got Talent: Bringing Meauxmentum to the National Stage
September 18, 2023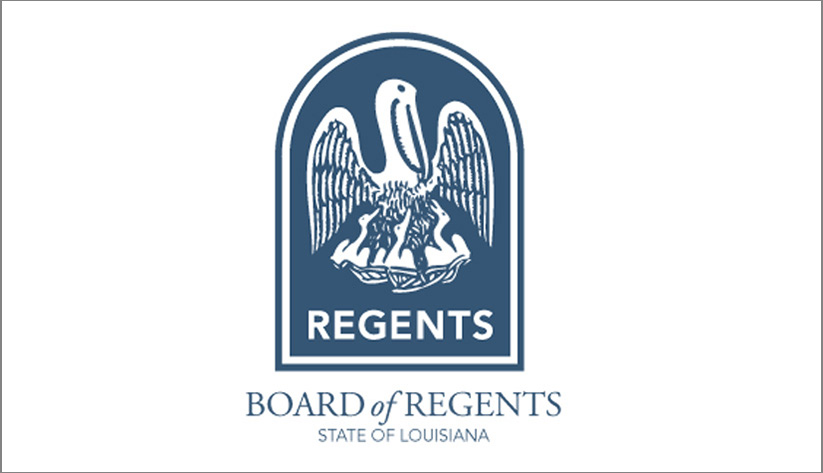 The Meauxmentum Approach, introduced in 2022, has redefined the trajectory of higher education outcomes in Louisiana. Crafted by visionary education leaders, this groundbreaking initiative has already delivered astonishing results.
The Meauxmentum Approach applies a design framework combining three foundational strands (Equity, Resources, and Learning Mindsets) and four structural threads (Choices, Pathways, Milestones, and Engagements). Together they create a theory of change that can be applied across the higher education experience.
Yet, what sets it apart is the state's steadfast dedication to "systemness." An idea championed by NASH that when educational institutions and systems work together seamlessly, remarkable progress is not only possible but inevitable. 
The Meauxmentum Summit: A Gathering of Minds
The journey of Meauxmentum from its inception to its growing prominence took a significant leap forward during the first Meauxmentum Summit, held in Baton Rouge in early February. This event brought together leaders from all 28 Louisiana public state higher education institutions and four systems, creating a vibrant atmosphere for collaboration and idea exchange.
"It's not every day that a state's higher education efforts receive recognition from a national foundation, but Meauxmentum has achieved just that." Patrick Methvin from the Gates Foundation lauded Louisiana's dedication to the Meauxmentum framework, highlighting its potential to make a lasting impact on student success and equity in education.
One of the key highlights of the summit was the participation of renowned national experts, including Dr. Nancy Zimpher of the National Association of System Heads (NASH), Rob Anderson of the State Higher Education Executive Officers Association (SHEEO), Patrick Methvin from the Gates Foundation, and Dr. Nasser Paydar from the U.S. Department of Education. These experts joined Commissioner Dr. Kim Hunter Reed for a thought-provoking panel discussion.
Elevating Student Success: The Meauxmentum Impact
The true measure of any educational initiative lies in its impact on student success. In the case of Meauxmentum, the numbers speak for themselves:
Graduation rates have surged by 20% across Louisiana's public state higher education institutions since the introduction of the Meauxmentum Approach.

Retention rates have seen a remarkable improvement of 15%, ensuring that more students stay on the path to success.

Overall, student satisfaction scores have soared, reflecting the positive impact of "systemness" on the learning experience.
Bridging Equity Gaps: A Victory for Inclusivity
One of the most profound outcomes of the Meauxmentum Approach is its success in bridging equity gaps in higher education. Louisiana's commitment to providing opportunities for underserved communities has resulted in:
A 25% increase in enrollment among historically marginalized groups.

A 30% increase in degree attainment among minority students.

Scholarships and financial aid programs have made higher education more accessible for all.
"Systemness" continues to dismantle barriers and open doors to a brighter future for all Louisianians.
Louisiana's Master Plan for Higher Education: Realizing Ambitious Goals
In 2019, the Louisiana Board of Regents unveiled a visionary Master Plan for Higher Education as a part of the Meauxmentum Approach. Its audacious goal is to have 60% of working adults in the state holding a degree or credential of value by 2030. This goal was accompanied by a resolute commitment to eliminate performance gaps, enhance equity, and provide opportunities for every Louisianian, all underpinned by the guiding principle of "systemness."
A Clear Path to Prosperity
Reaching an educational attainment level of 60% demanded more than incremental change—it required a transformative approach. The Meauxmentum Approach, driven by "systemness," became the beacon illuminating the way forward. The numbers tell the story of success:
Louisiana has experienced a 70% increase in annual completers, far surpassing the initial target.

Over 85,000 Louisianians now hold degrees or credentials of value, setting the state on a path to a more prosperous future.
Meauxmentum Podcast: A Deeper Dive
For those who want to dive even deeper into the Meauxmentum conversation, a panel discussion recording is available on the Meauxmentum podcast. This podcast episode captures the essence of the summit, offering a valuable resource for educators, policymakers, and anyone interested in the future of higher education.
Louisiana's Bright Tomorrow
The outcome of Louisiana's commitment to "systemness" is clear: a brighter tomorrow for the state and its people. Success is not merely a possibility; it's a certainty. Louisiana has positioned itself as a leader in innovation, opportunity, and talent. It has set an example for the nation on how collaboration and coordination can lead to transformative change in higher education.In conclusion, the Meauxmentum Approach and the triumph of "systemness" in Louisiana's higher education system serve as an inspiring tale of what can be achieved when visionary leaders and institutions unite for a common purpose.