TS3 HIPs Project Announcement
November 30, 2017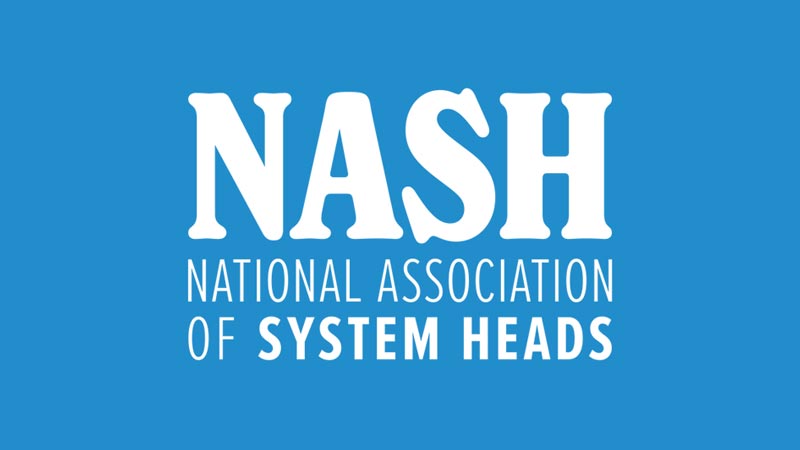 The National Association of System Heads (NASH) is pleased to announce that after a thorough and competitive review process, it has selected the University System of Georgia, the Tennessee Board of Regents, the Montana University System, and the University of Wisconsin System to participate in a focused project within its Taking Student Success to Scale (TS3) initiative. This work is funded by a $1.2 million grant from Lumina Foundation.
This diverse cohort of four systems is well positioned to focus on the outcomes of the project, which are to scale High Impact Practices and Equity-Minded Learning Pathways with intentional strategies for success for underrepresented minority students. The selected systems are diverse in terms of geography, size, campus composition and student population. They bring a range of data collection approaches and implementation strategies to the project. These will benefit the TS3 Network and the field at large by expanding protocols for tracking and assessment, and developing models of successful implementation at scale. The review committee is confident that as a cohort they will contribute both in their states and to a national conversation about improving student learning. We are excited about working with these four systems on this challenging project.
The review committee also noted that this decision was made difficult due to the quality of all nine of the submitted proposals. NASH would like to thank all of the Systems that submitted proposals. These demonstrate substantial momentum on improving student success across many campuses, and we hope to find ways to build on this work in the near future.
We look forward to continuing to work with you in the TS3 Network.
Claire Jacobson, Project Director
Rebecca Martin, NASH Executive Director