PROFILE   |   Linda Lopez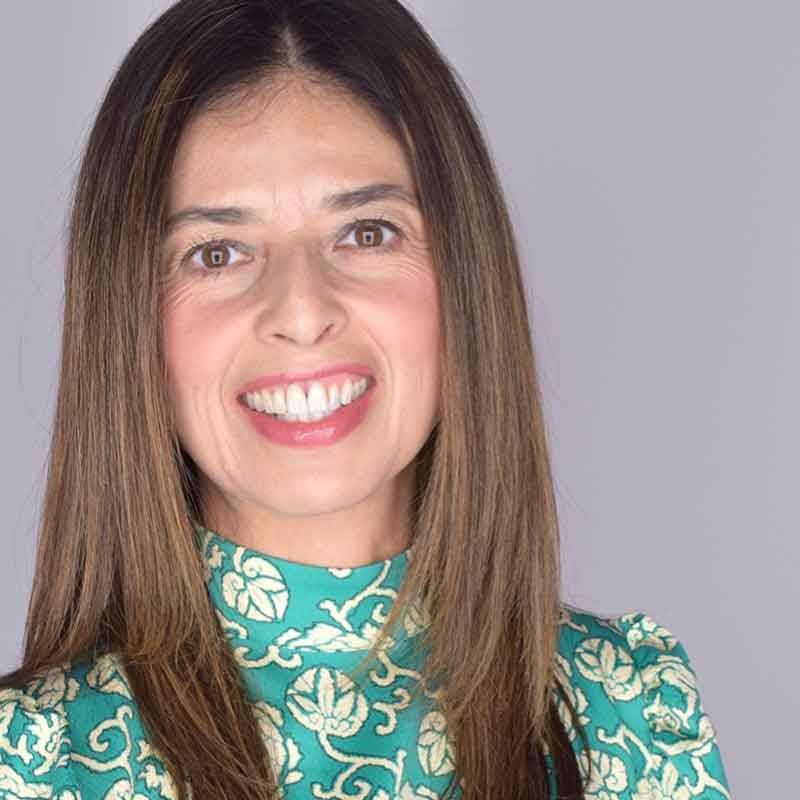 Linda Lopez
Senior Advisor, Refugee Resettlement Initiative
Dr. Linda Lopez has more than 20 years of experience in senior-level positions in government, academia, and the philanthropic sector. Dr. Lopez is the founder of Impact Strategies, a strategic consulting firm advising governments and philanthropy on their social and economic impact investments. She has led several innovative projects as a senior advisor to global foundations, including the development of a cash assistance programs in 30 local governments in the US during COVID and other rapid response initiatives to advance economic opportunity for workers and immigrant communities.
She previously served in a senior leadership role as the head of the Office of Immigrant Affairs for Los Angeles Mayor Garcetti leading initiatives focused on economic and immigrant inclusion, financial and health access for underserved populations and created public-private partnerships to advance equity and inclusion in the city. Most notably, she led the establishment of a $10 million fund for legal services. Dr. Lopez has experience as a senior executive at the University of Southern California, as Associate Dean for Diversity and Strategic Initiatives, leading diversity and strategic initiatives at the largest undergraduate college, Dornsife College of Letters, Arts and Sciences, where she created innovative projects to recruit first-generation college student and to retain STEM faculty, graduate students and undergraduates. She was responsible for developing new policies and a strategic plan to address diversity, equity and inclusion in the college.
Dr. Lopez was previously a senior executive in the Directorate for Social, Behavioral and Economic Sciences at the National Science Foundation, a federal government agency promoting science and national defense, and oversaw R&D investments in universities, including managing a multi-million dollar budget and allocating government grants for technology innovations and commercialization of R&D. She managed a portfolio focused on investing in women researchers in science, technology, engineering and math (STEM) fields, including undergraduate and faculty research and programs for scientific advancement to expand access for students of color.
Dr. Lopez serves on the board of directors of the Social Impact Fund and is a member of the finance and investment committee, the Coalition Against Slavery and Trafficking and a member of the COVID-19 Emergency Relief Task Force on Housing and Services and Chair. She is also on the board of directors of the Eastern Los Angeles Regional Center, a $200 million private non-profit providing disability services contracted by the California Department of Development Services. She was recently appointed to Dignity Health hospital community board of directors and has been nominated by California Governor Newsom to serve on the Board of Governors to the California Community Colleges, the largest system of higher education in the country.
She received her PhD and Master's degree in Political Science and Public Policy from the University of Southern California and her undergraduate degree in political science at California Polytechnic University, Pomona.
She resides in Los Angeles.